Cover Reveal for Sunken City Capers Book 2
Last time I wrote a bit about all the work that is going on behind the scenes to prepare for the October launch of Sunken City Capers and I wrote that I should share the covers for books 2 and 3, so here's the cover for The Elgin Deceptions: Sunken City Capers Book 2. I love the way it came out; it matches the tone of the book perfectly.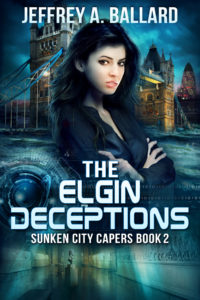 I had a lot of fun writing The Elgin Deceptions, almost to the point that when I finished it, I wondered if I should start the series with book 2! Then I rolled directly into writing book 3, and had the same exact thought about book 3. Turns out that I tend to favor whichever book I just finished. I was relieved when I went back to edit book 1 that I felt that book 1 brings the awesome and kicks off the series nicely.
The Elgin Deceptions is special to the Sunken City Capers series (and me) in a unique way. It was in a pub in Bath, England that I finished drafting The Solid-State Shuffle: Sunken City Capers Book 1. It was also during that period that I conceived of The Elgin Deceptions while traveling around London with my spouse. My personal favorite of the trip was Buckingham Palace, which we were able to tour inside of. But my second favorite part was the British Museum. Both places make an appearance in The Elgin Deceptions.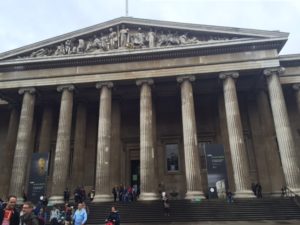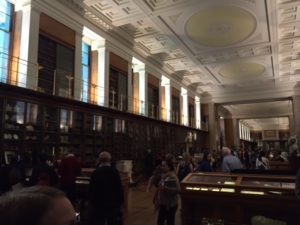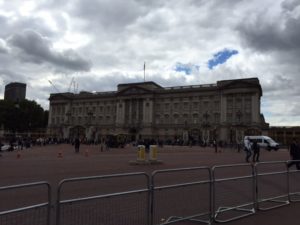 The first two are the British Museum, specifically the south entrance and the King's Library–an absolutely gorgeous place. The third picture is Buckingham Palace. Unfortunately, I don't have any interior photos to share, but I loved it. It added a lot of fun to tour these amazing places and imagine them underwater and how they would be defended and broken into. You'll have to read The Elgin Deceptions to find out how they've been incorporated into the novel!